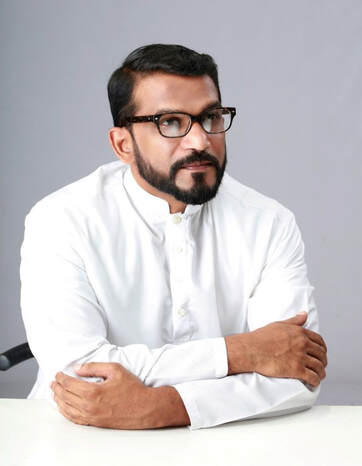 State Minister for Regional Cooperation
Tharaka Balasuriya, was appointed State Minister for Regional Co-operation on the 12th of August 2020 at the historic Magul Maduwa in Kandy.
A 2nd term Parliamentarian, the Hon.State Minister counts near a decade in Politics, preceded by a career in the Corporate Sector.
Hon. Tharaka Balasuriya was first elected to Parliament in 2015 and held the State Ministerial portfolio of Social Security following the establishment of the new Government under President Gotabaya Rajapaksa in November 2019.
​Previously, he was a member of the Sabaragamuwa Provincial Council, to which he was elected in the year 2012.
Born on the 16th of April 1974, he comes from a family of reputed Politicians with his father Prof. Jagath Balasuriya a former Cabinet Minister and his mother, Kumari Balasuriya, also served as the Governor of the Southern Province.
Hon.Tharaka Balasuriya schooled at the Colombo International school and holds a Double Major Bachelor of Science Mathematics and Economics from the University of Wisconsin and a Masters in Business Administration from Cardiff Metropolitan University.
He also calls on corporate experience, having started his career at Pramuka Bank, prior to embarking on a career in the Insurance industry with Union Assurance and Sri Lanka Insurance.
Hon.Tharaka Balasuriya is married to Ms. Malintha Bolonghe Balasuriya , and is a father of two young daughters.
​His political philosophy revolves around his passion to empower and uplift communities and provide opportunities to the nation's youth.