Email:
slemb.doha@mfa.gov.lk
Contact Number:
+974-4499 8660
Opening Hours
Sunday – Thursday 08 AM – 04 PM
Working Hours
Sunday – Thursday 08 AM – 01 PM
Embassy Visitors / Consular affairs
Consular Services
The Embassy caters to the Sri Lankan community through Passport Services, Registration of Births/Marriages and Deaths and other Consular Services.
The Embassy ensures the welfare of the Sri Lankan community and caters through attesting Employment Contracts, Job Orders and renewing SLBFE Registrations.
Visa
This provides general information on how to apply visa to travel to Sri Lanka and other required information.
Important Notices
This provides important information about media releases, tenders/procurement and other notices.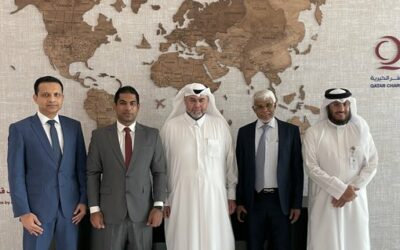 The Embassy of Sri Lanka in Doha facilitated a meeting between Hon. Kanchana Wijesekara, Minister of Power and Energy of Sri Lanka and the officials of the Qatar Charity (QC) on 29 June...
read more